What better way to kick off the new school year than enjoying some board games and pizza with friends? Whether you're a new or returning student, we hope you'll join us for Welcome Games Night!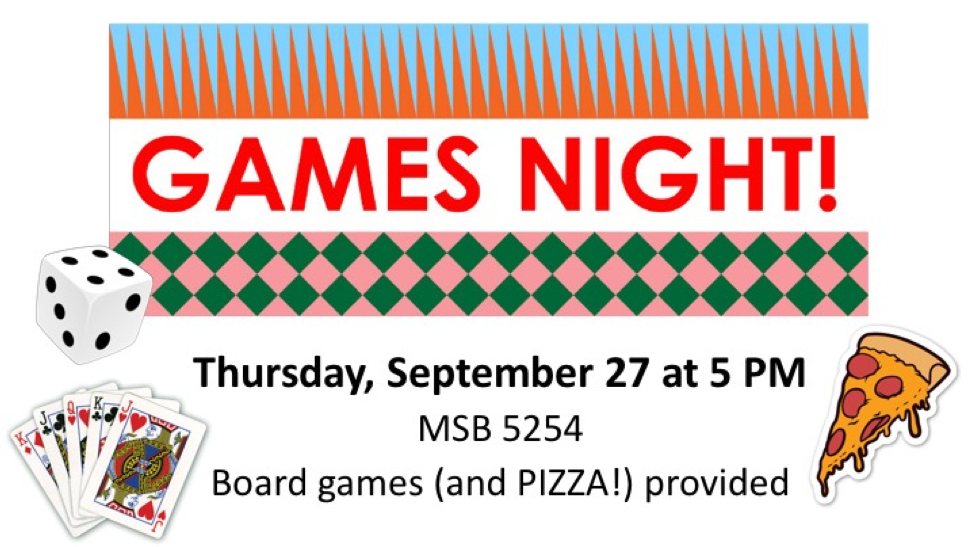 WHEN: Thursday, September 27, 2018 at 5 PM
WHERE: MSB 5254
Board games and PIZZA will be provided!
This will also be the kickoff event for this year's DNS Buddies Mentorship Program, so we especially encourage all participating mentors and mentees to come out and get acquainted!
We look forward to seeing you there!