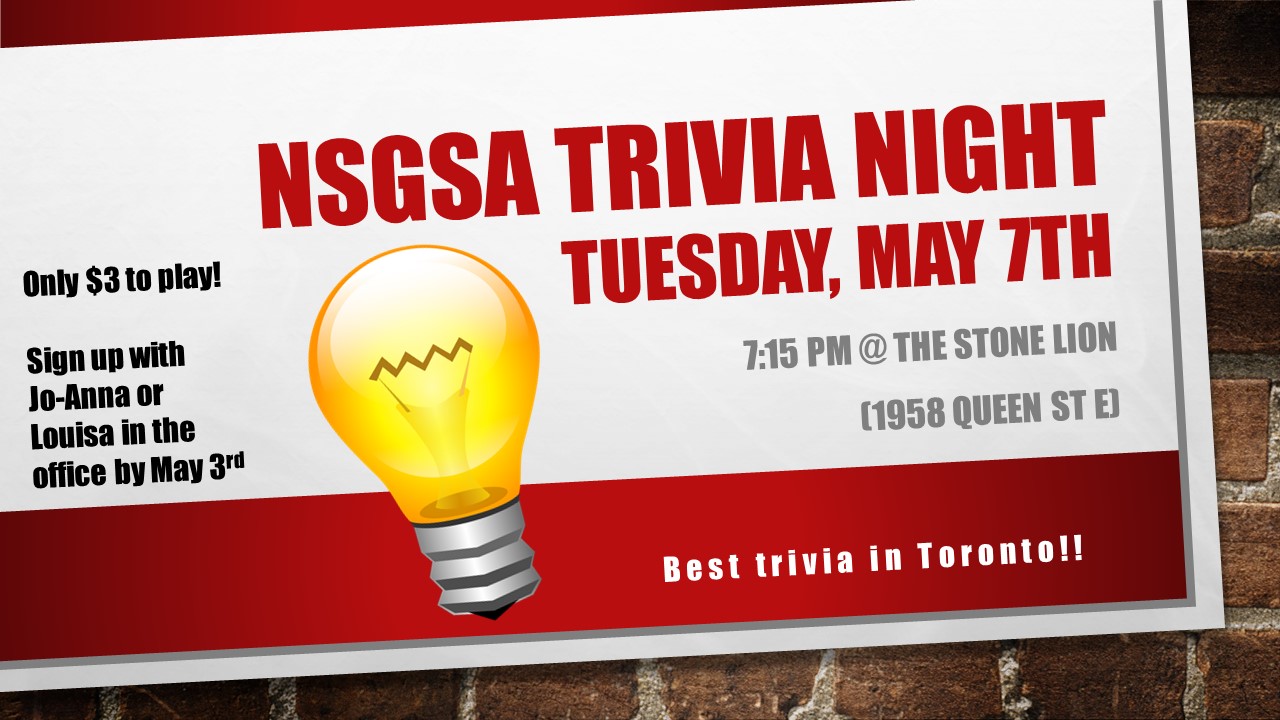 Join the NSGSA for a night of Trivia on Tuesday, May 7th! Take a break from your thesis to strain you brain in a different way!!
James at Quiz Coconut runs the best (and most fun!) trivia in Toronto on at The Stone Lion. You definitely won't want to miss out on this event!
When: Tuesday, May 7th @ 7 pm
Where: The Stone Lion (1958 Queen St E, Toronto, ON M4L 1H7)
Cost to play: $3
We will be providing some free food at the event. Sign up with Jo-Anna at seminar or Louisa in the office by May 3rd to reserve your spot.