Due to popular demand, tickets to Second City have sold out at this time. However, we are planning to reschedule for April or May! More details to come.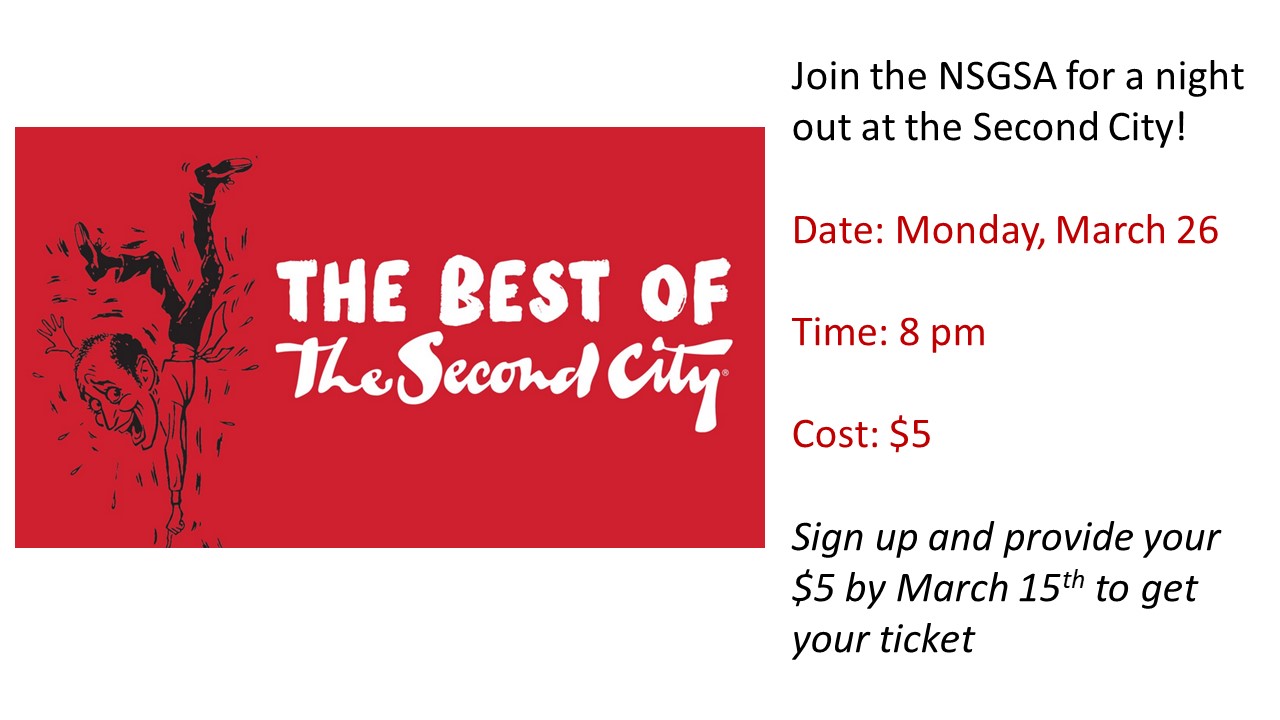 Join your fellow students for some big laughs at The Second City!! We will be checking out their latest show "Best of the Second City"
Date: Monday, March 26
Time: 7:30 pm @ The Second City
Cost: $5 (due by March 15th)
To reserve your spot, sign up and provide $5 by March 15th. Contact Jo-Anna or add your name to list at the coffee stand in seminar. Showing your student card will be required to get in.