The NSGSA Journal Club is a graduate student-led group that gathers to discuss current, thought-provoking papers in Nutritional Sciences. All DNS graduate students, post-docs, and faculty are most welcome to attend.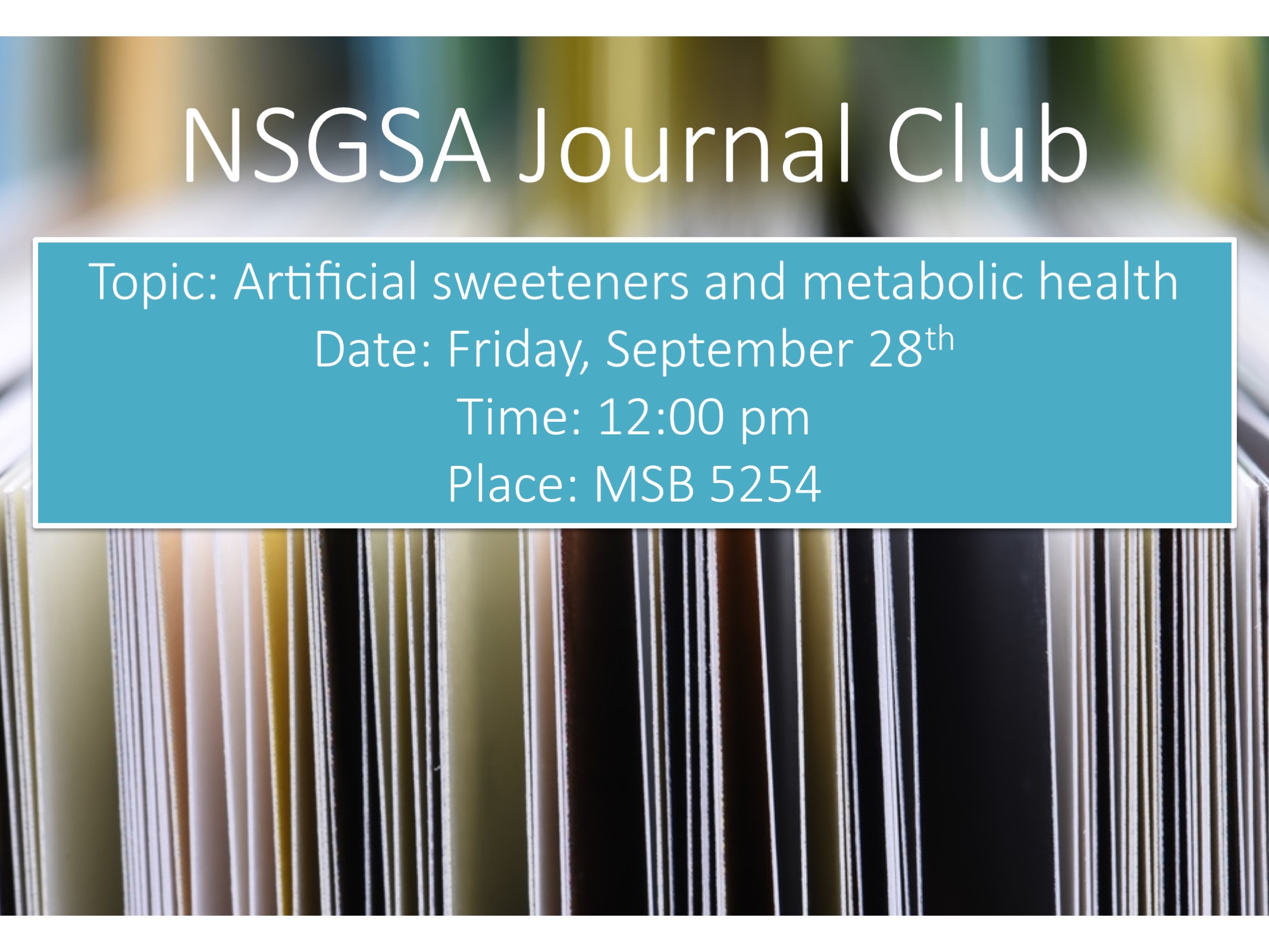 The first journal club of the year will be held the week of September 24-28th and hosted by Rodney AuYeung and Andrea Glenn (Sievenpiper Lab). Stay tuned for more details on the selected article, date, location, and time!
If you want to lead a future journal club, or wish to propose an article for discussion, contact Jo-Anna Baxter.