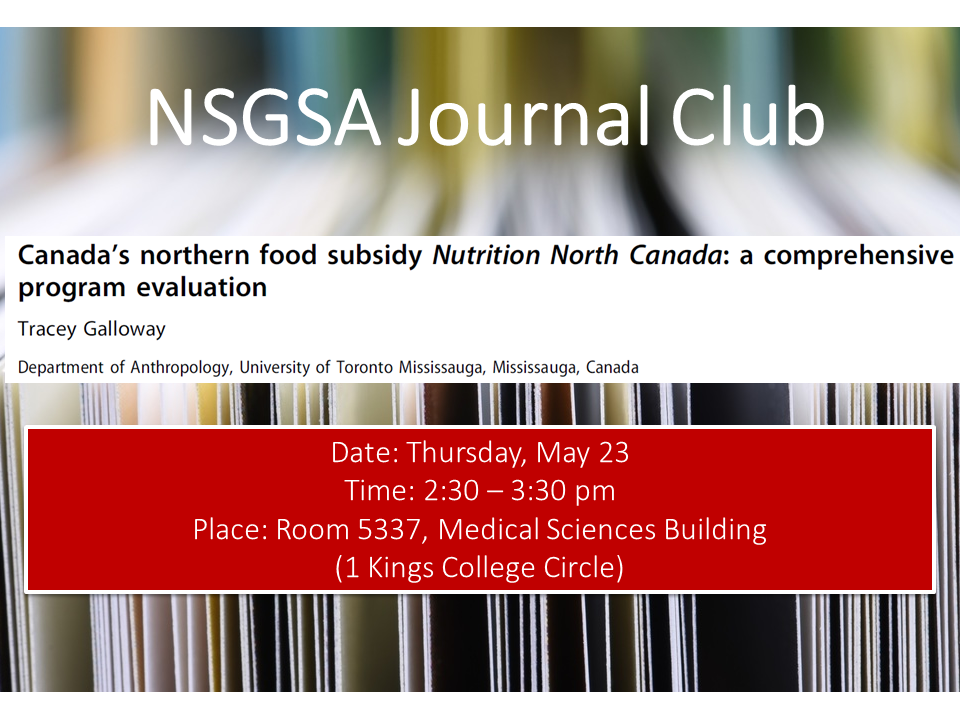 Join the NSGSA for our next journal club on Thursday, May 23th!
In the context of persistent food insecurity in Canada's North, the federal government implemented a retail subsidy program in 2011 called Nutrition North Canada (NNC). While the goal of the program has been to provide reliable and affordable access to nutritious foods to individuals living in Canada's North, food insecurity has continued to increase in these areas. We will be discussing this article evaluating the NNC program, as well as related issues surrounding food insecurity in Northern Canada and the efficacy and applicability of proposed solutions.
When: Thursday, May 23th
Time: 2:30 – 3:30 pm
Where: Room 5337, Medical Science Building
Citation: Galloway T. Canada's northern food subsidy Nutrition North Canada: a comprehensive program evaluation. Int J Circumpolar Health. 2017;76(1):1279451.
Read the associated CBC article here
Come out to learn more the nutrition situation in Canada's North and discuss the NNC program!