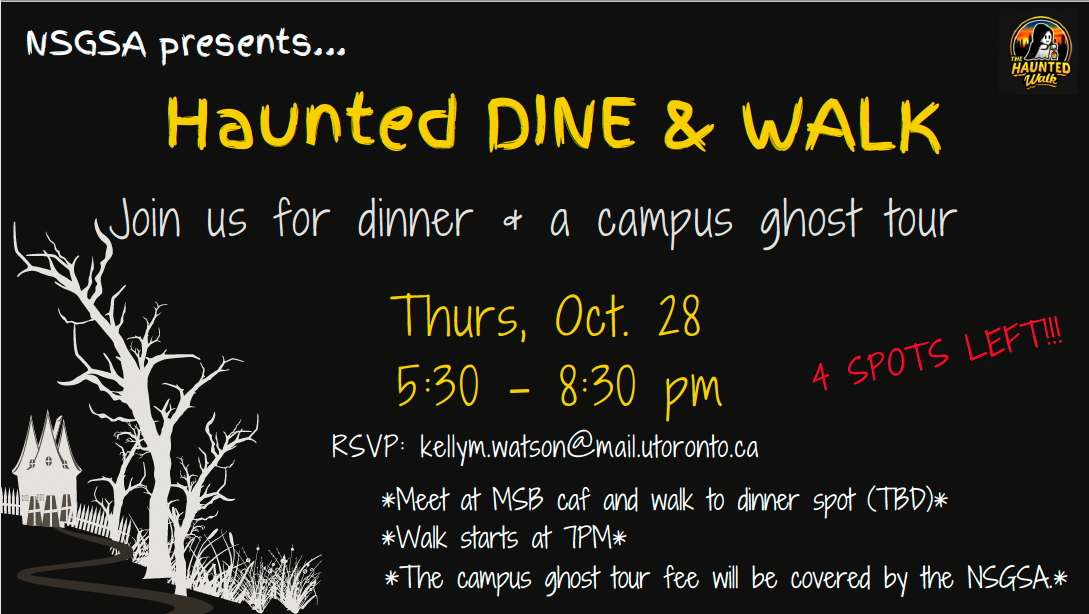 Join us on Thursday, October 28th, from 5:30-8:30pm to dine with your peers and then go for a haunted walk!
Please note, we will be eating a Jack Astor's (Bloor & Yonge location) and then meeting at the ROM at 7:00PM for the walk. Feel free to meet us at dinner, or just come for the walk portion of this event.
Update: This event is officially sold out!! We look forward to seeing everyone who has signed up!