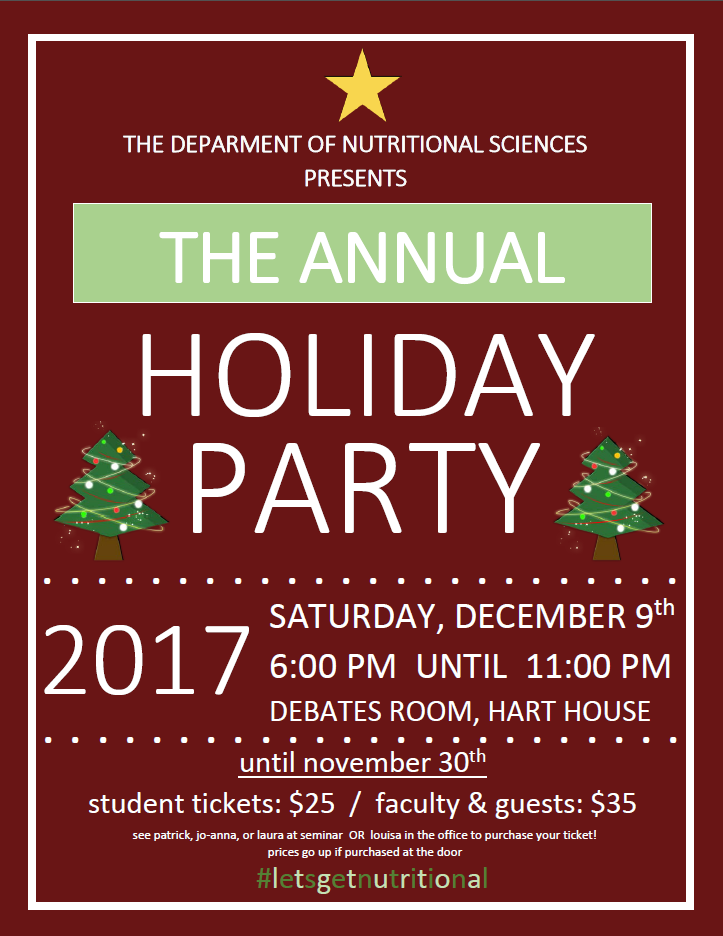 The NSGSA hopes that you can join us for the DNS Holiday Party coming up on Saturday, December 9th at Hart House! 
Date: Saturday, December 9th
Time: 6 – 11 pm
Place: Debates Room, Hart House (7 Hart House Circle)
Ticket price (until Nov 30): Student: $25  /  Faculty/guest: $35
As of November 13th, you will be able to purchase tickets from Louisa in the office, or from Patrick, Jo-Anna, or Laura at seminar on Thursdays.
Prices will increase after Nov 30, so make sure to get your ticket early!
If you have any questions, feel free to contact Jo-Anna.