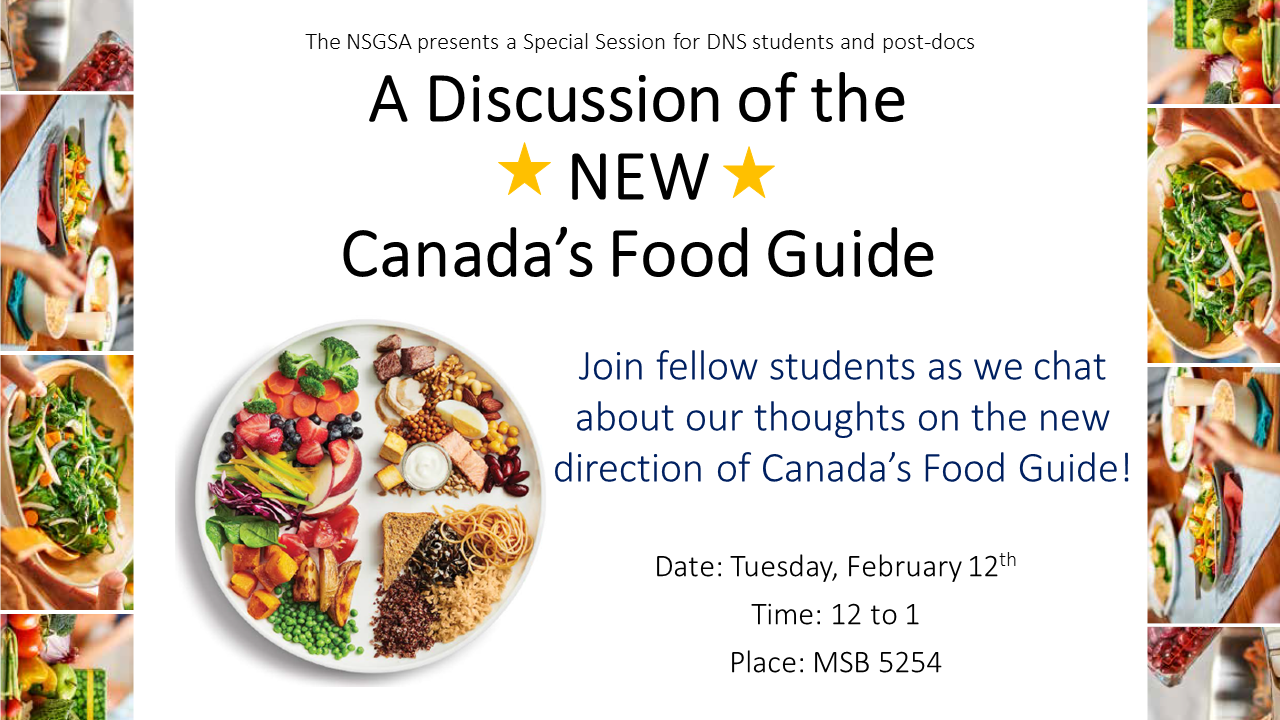 Join the NSGSA for a special discussion on the *NEW* Canada's Food Guide Tuesday, February 12th!
We will be chatting about our thoughts on the new direction. Come out to share your view or if you are curious about how others feel!
When: Tuesday, February 12
Time: 12:00 – 1:00 pm
Where: Room 5254, Medical Science Building
Access the new CFG here.
We look forward to hearing your thoughts!!