Oh the weather outside is frightful, and something fun to look forward to might be a winter holiday for the department and friends.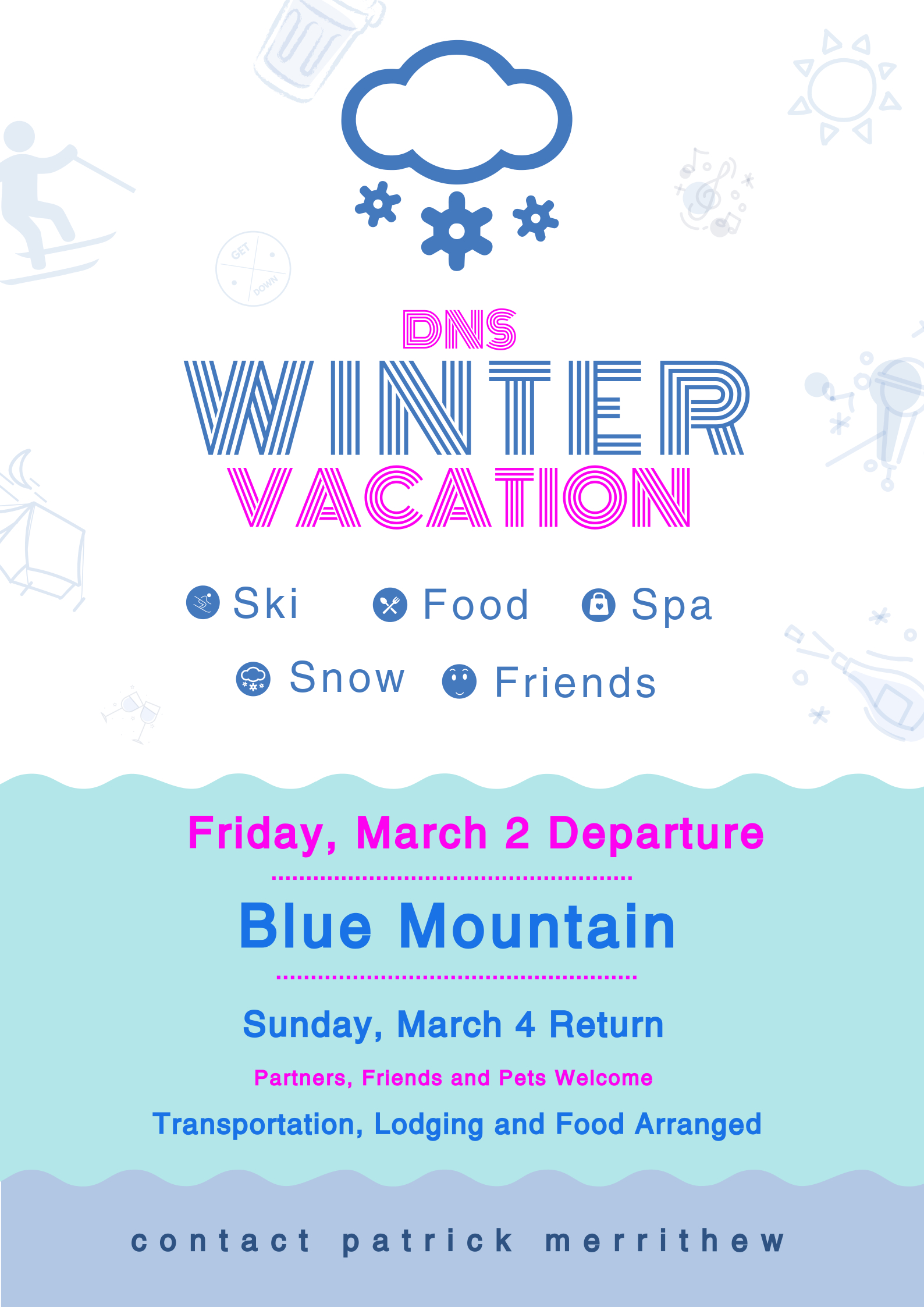 What: DNS Winter Vacation
When: Friday March 2 Departure, Sunday March 4 Return
Where: Blue Mountain
Who: You! And Partners, Friends and Pets, too!
Why: Why not?
How: Transportation, lodging and food will be arranged; just come and decide if you want to ski, ride, chill or all three
Contact Patrick with expressions of interest. A simple shout out will do!
Happy Holidays,
Patrick