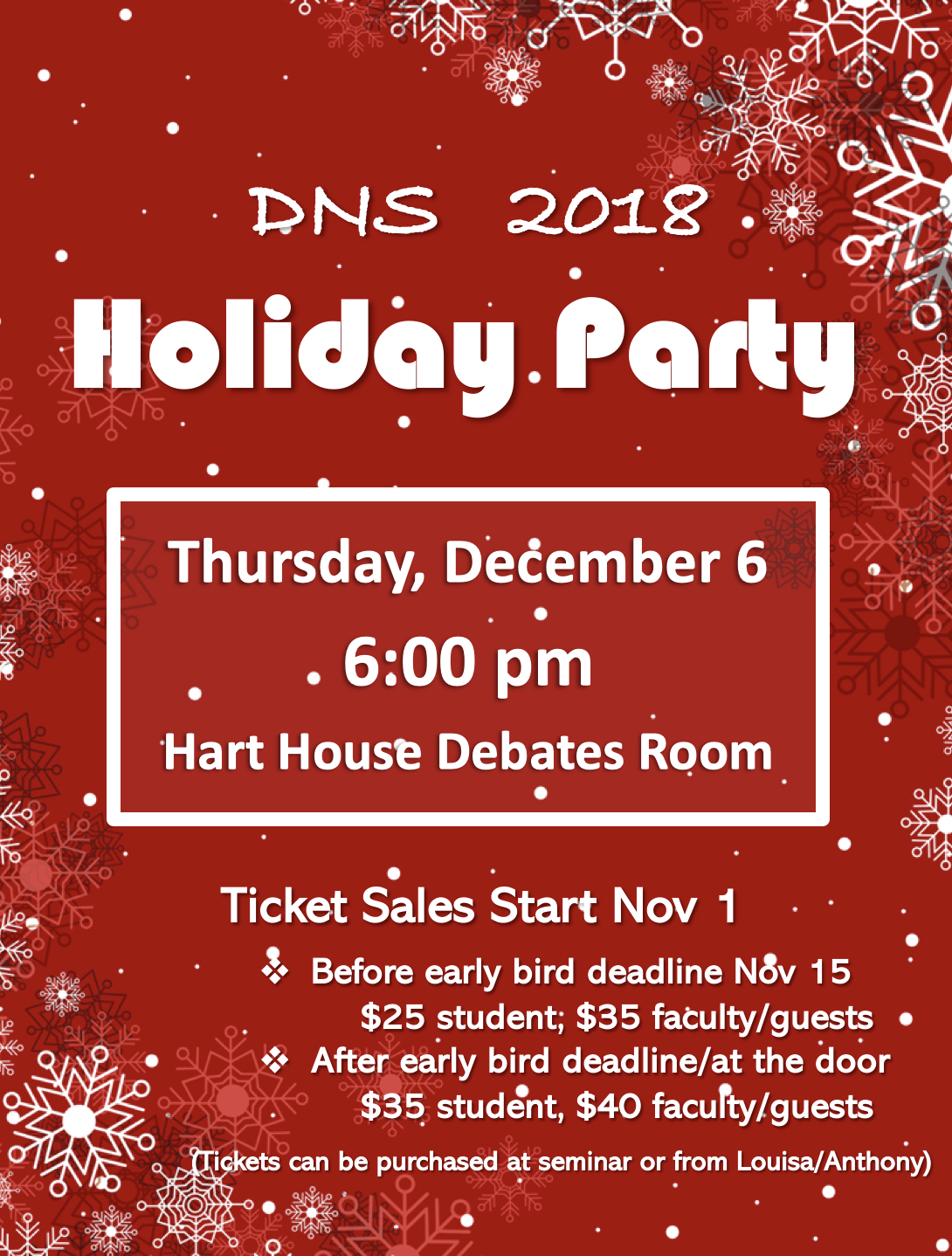 Come celebrate the holiday season at the annual DNS Holiday Party on Thursday, December 6 at 6 PM in the Hart House Debates Room!
Ticket sales start Thursday, November 1, with Early Bird prices ($25 for students; $35 for faculty and guests) in effect until November 15. After that, tickets will be available at the regular prices ($35 for students; $40 for faculty and guests). Tickets can be purchased from Louisa K at the main office, or from Laura Vergeer, Guanlan Hu or Jo-Anna Baxter at seminar.
Get your tickets before they sell out! This is our biggest event of the year and you don't wanna miss it.